According to the Ally Hogg, the Newcastle Falcons are well prepared to attack the season of new Aviva Premiership after savoring the double dose of victory in last weekend.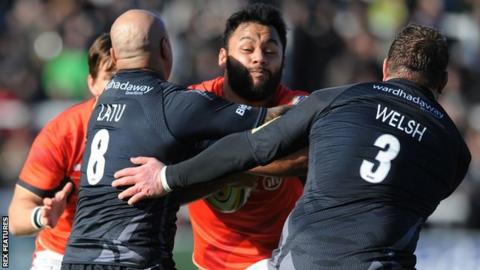 The back-rower of Scotland scored a try and also captained the side in home victory of their 49-19 over Nottingham, and it was in less than an hour after the team Falcons defeated semi-finalists of Championship Doncaster Knights by 31-8.
Rotherham Titans was hosted by Newcastle this Saturday. According to the Hogg, the club is in good shape as they did really well in the opener of Aviva Premiership at home to Worcester Warriors on 1st September on Friday.
He said "During the time I am here, this is certainly the best squad". Hogg had 48-times-capped back-rower, and he has signed a contract of extension recently going into the seventh season with the Kingston Park club."

"The squad not only has the strong XV members, but also there is a depth in quality. At every number there is a great competition and each member is aware of the fact that they have to perform well to secure their position in the team, this is because a queue is waiting behind them to take their position."
Hogg further added that "Two games in one day were great, as it got time for meaningful games into a lot of the boys. Only a few of us played for the complete 80 minutes or nearby, and it was useful.
"The season's first game always remains a little rusty with regards to trying to work on everything we have been working on training; however, it is good to be playing opposite people who don't know your own calls! So, overall it was a great experience playing two games in a day."